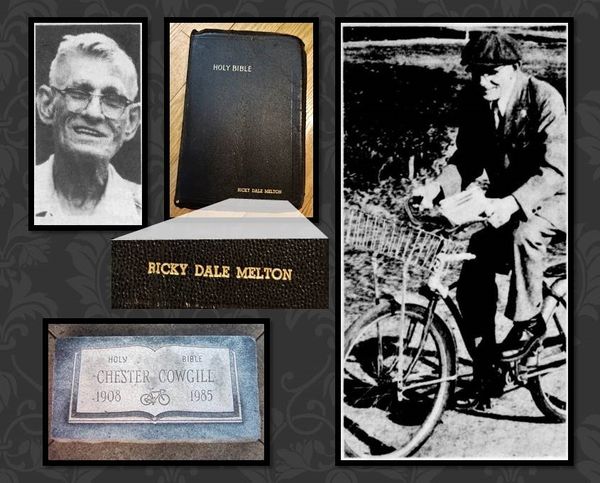 Growing up in Middletown, Ohio, almost everyone knew Chester.  Chester was a slight man--standing only 5'1". He walked with a significant limp, wore bib overalls, had a speech impediment, rode a bicycle almost everywhere he went and didn't have a lot of money. On the outside, he may have seemed insignificant, but in God's eyes?  …well, that's a different story.
   You see, Chester, who was saved at age seventeen, decided to use what little he had, to serve the God that he loved.  Rain or shine… Chester would ride his bike the nearly 10 miles to church. Chester was there, faithfully, every Sunday morning and evening, Wednesday night, and almost every time the church doors opened. With the limited funds that Chester received, he would pay his bills and buy food for himself and his cat; but the rest of the money he used to buy Bibles for kids!
   When a child would start school, graduate from high school or get married, Chester would ride his bicycle to their house, knock on the door and hand them a small (first grade), medium (graduation) or large, Family Bible (marriage). The Bible was specifically selected for each child and Chester had their name engraved on the cover.  He did this, not only for kids in his home church, but for others throughout the area.
   After Chester died, it was discovered that over the years, he had given thousands of Bibles to children. Additionally, Chester was credited with providing clothing to families in need; giving Christmas gifts to friends who had large families; and collecting scrap paper and selling it to help put a young person through college.
   The one thing that Chester knew, was that in spite of his meager means, he could serve God cheerfully and God would use it to accomplish much!