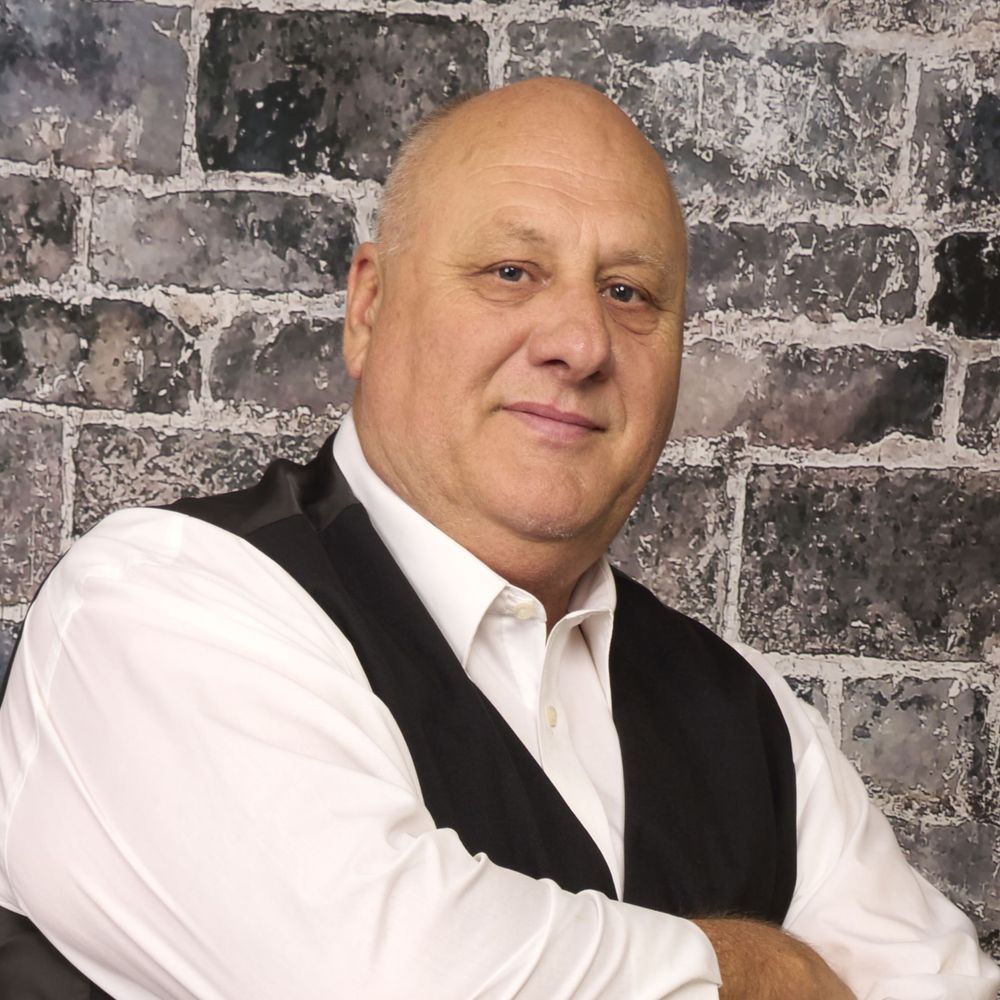 Rick Melton
Lead
Growing up in Middletown, Ohio, Rick loved music from the time he was small. However, he never sang before an audience until he was twenty years old and was asked to sing for his sister's wedding. As a result of that performance, he was approached to join a trio at his home church—forming his first Southern Gospel Quartet.
Rick attended Anderson University where he joined a trio and began touring on weekends. After college, his job and family obligations moved him to Mt. Sterling, Kentucky and Rick stopped touring, but devoted his time learning to play guitar and writing songs. While living in Mt. Sterling, Rick began singing with a trio in his home church. The trio eventually (with a few additions and subtractions) morphed into the One Bond Quartet and the men sang together for several years. In 2009, through a series of God-ordained events, Rick and Kevin Willis (the worship pastor at his church) who'd been singing together at the church in Mt. Sterling, joined with Mike and Bryan who had been singing in a different quartet at their home church in neighboring Winchester, KY. When these four men came together, they started what is now known as Common Bond Quartet.
Rick and his wife (Karen) met at Anderson University and currently reside in Raceland, KY. Rick and Karen have two sons, two daughters and six grandchildren.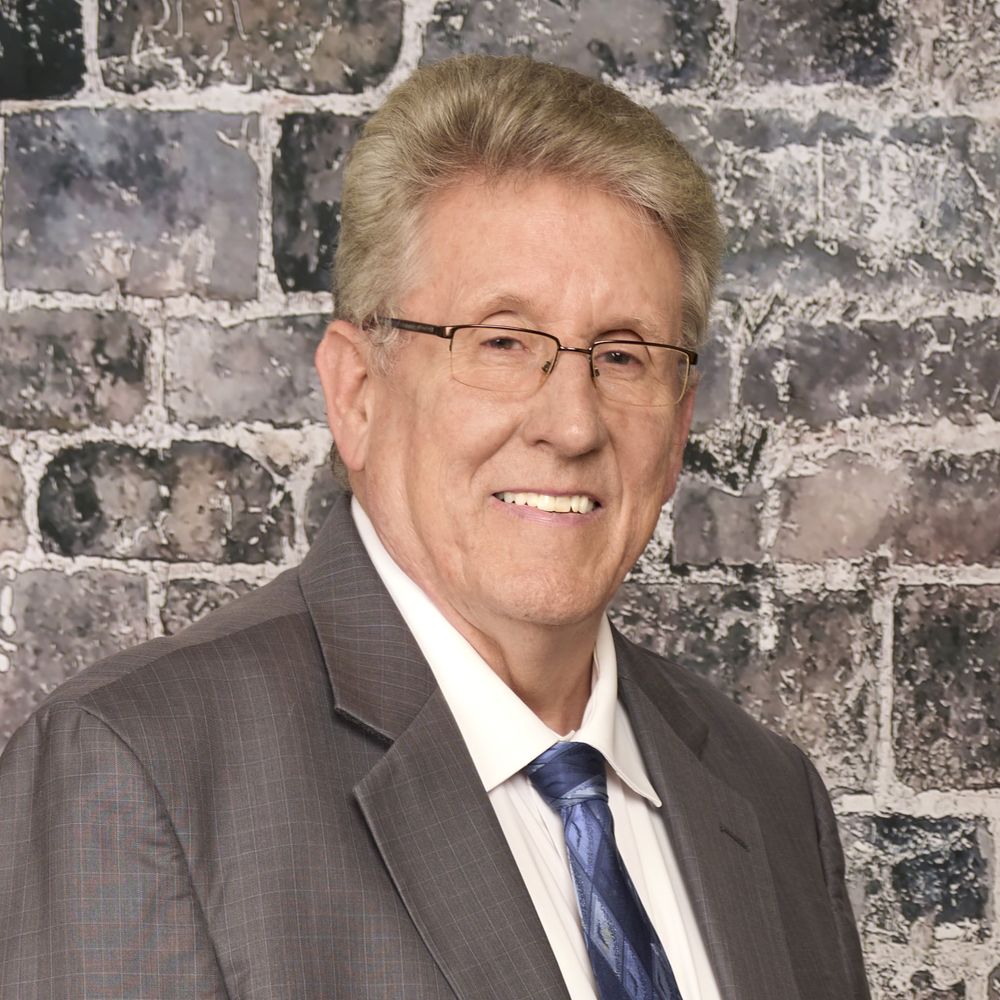 Bob Melford
Baritone
Common Bond welcomed Bob Melford in 2021. Bob sings baritone for us but is a versatile musician so you'll also occasionally hear him singing lead, playing the piano, or even playing the trumpet.
Bob was born in Colorado, but grew up in Minnesota and Wisconsin. He attended the University of Wisconsin at Eau Claire, Cedarville University in Ohio, and is a graduate of Maranatha Baptist University in Watertown, Wisconsin. Bob has served in several churches from Arizona to Canada as Assistant Pastor and Music Minister. He traveled with 'The Lighthouse Trio' (Canada), 'The Master's Own' (Indiana), and 'Work in Progress' (Ohio).
While most of the time, Bob's voice perfectly blends with the rest of the quartet (a baritone's job), when Bob lets loose on a solo part, you'll also feel the richness, power and scope of his musical ability.
Bob and his wife, Debbie, reside in Cincinnati, Ohio. They have five grown children and nine grandchildren.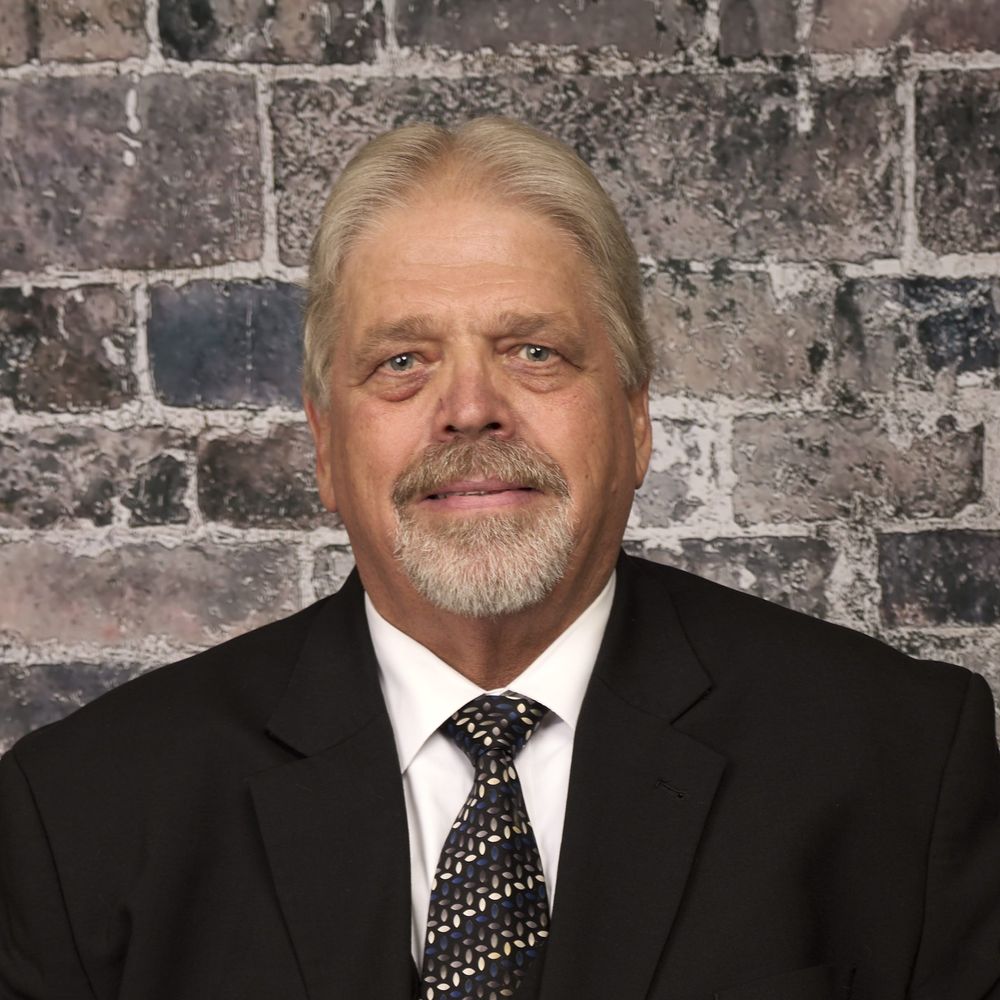 Rick Towe
Bass
Rick Towe (pronounced Tau, not Toe) of Point Pleasant, West Virginia sings bass. Born in Franklin, Kentucky, Rick moved to Point Pleasant, West Virginia in 1989 to answer a call to become a pastor. One of his pastorates was at the New Life Church of God in Gallipolis, Ohio where he served for over 20 years. While he has, recently, stepped away from those responsibilities, he continues to be an active member of New Life Church of God.
Rick has always loved Southern Gospel music; first singing with a trio at the age of nineteen. Over the past 30 years, he has sung with several local groups; but always had the dream of singing bass in a male quartet and traveling on a more full-time basis.
Interestingly, Rick has been on the 'other-side' of the Southern Gospel industry having served for several years as a DJ and music director for Joy FM Radio and Faith Radio when they had studios in the Point Pleasant area. As a bi-vocational pastor, he was also a school bus operator. Having recently retired, he is now free to travel, doing what he loves, and spending more time with his wife, Ginny. The couple has three married children and six grandchildren.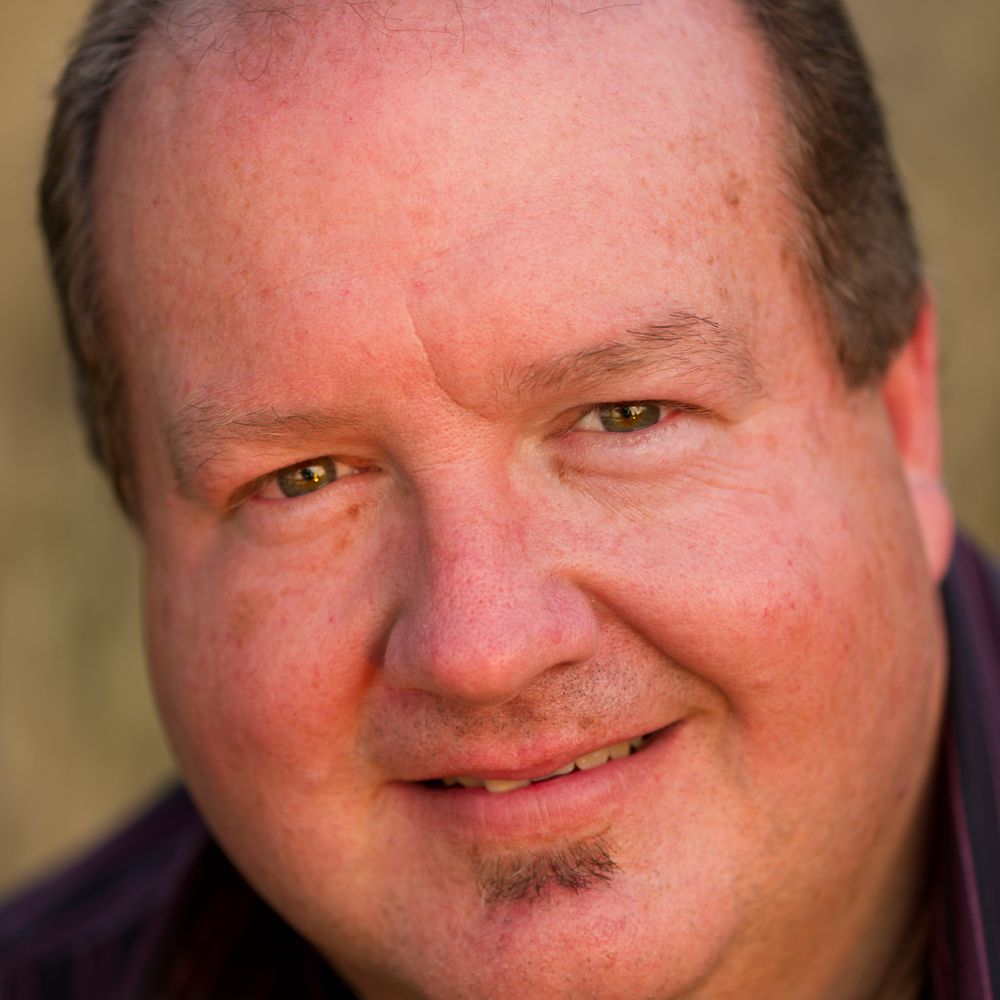 Kevin Willis
Tenor
Kevin grew up in Dixon, Illinois, the oldest son in very musical family. His mom and dad were the choir director and pianist at their local church. Kevin "grew up on Southern Gospel Quartet music." His mother tells the story of him being pushed (still in an infant seat) under the front pew of the church during Saturday night singing—as they were both a part of a quartet in the early 60's. At age ten, his family began to travel and sing regionally. They continued this until he graduated high school in 1982.

"Music has always been a part of my life. I have been part of a choir since 5th grade, be it in school or church. I play piano and bass guitar. From sixth grade I have always felt a call to use the gift God has given to me to give back to Him in singing about His love and grace."

Kevin attended Olivet Nazarene University in Kankakee, Illinois and graduated with a BA in Church Music / Christian Education. While at Olivet he traveled with a regional group, The Good Shepherd's, from northwest Indiana. In 1989, he went into full-time church music ministry. Over the following 21 years, God led him into churches in Michigan, Wisconsin and Kentucky. "It was while pastoring in Kentucky that I rekindled my passion for quartet style music. "There is nothing more uplifting for me than to hear four men lift their voices in praise and testimony of God's love for us. I sing with Common Bond because I get to share the story with everyone we sing for. I believe God has opened some great opportunities for this group and really put this group together. My vision for this group is to use every chance we get to tell, through music, of God's saving grace and love. If we can be a blessing to those, to whom we sing, then God is glorified."

Kevin makes his home in Mt. Sterling, KY with his wife, Verneta.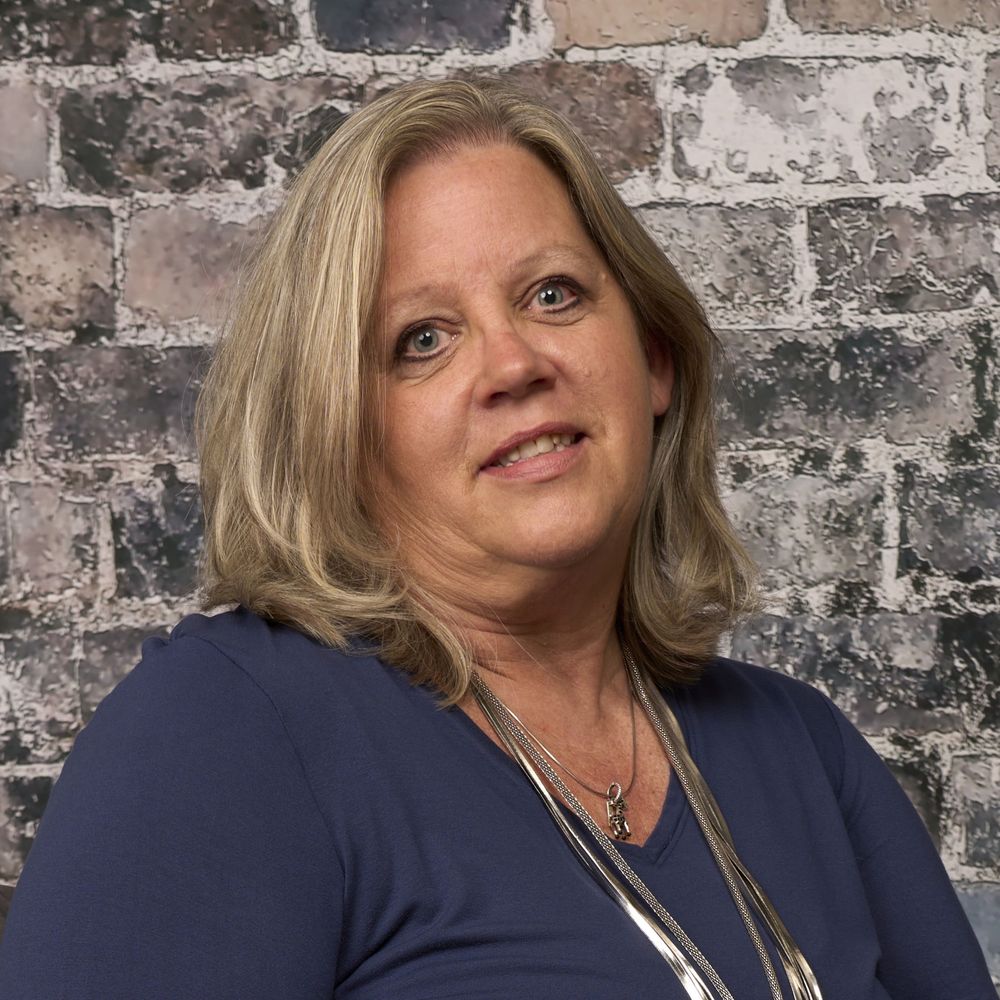 Karen Tate Melton
Alto / Piano / Bookings
Originally from Albany, Oregon, Karen started taking piano lessons when she was 7 years old. She and her sister often played piano & organ for Sunday services throughout their high school years; and Karen also accompanied several school choirs during Jr. High and High School. Karen attended Anderson University (Anderson, IN) where she graduated with a degree in Marriage & Family Relations, and Religious Studies. After college, Karen served in a variety of clerical, administrative and marketing positions—spending almost 10 years as the office administrator at a large church. While her children were young, she also taught private piano lessons from her home.
For years, Karen has played the piano for services at church, sung in and even directed various choirs, cantatas, worship teams and children's musicals. Feeling most at home sitting at the piano, of late, you will occasionally see her on stage with a microphone in her hand! Karen's alto/tenor voice adds a bit of variety to Common Bond's signature sound.
Karen and her husband (Rick) met at Anderson University and currently reside in Raceland, KY. Rick and Karen have two sons, two daughters and six grandchildren (expecting #7 in January, 2024).
In addition to singing and playing in the group, Karen also coordinates the group's bookings and publicity.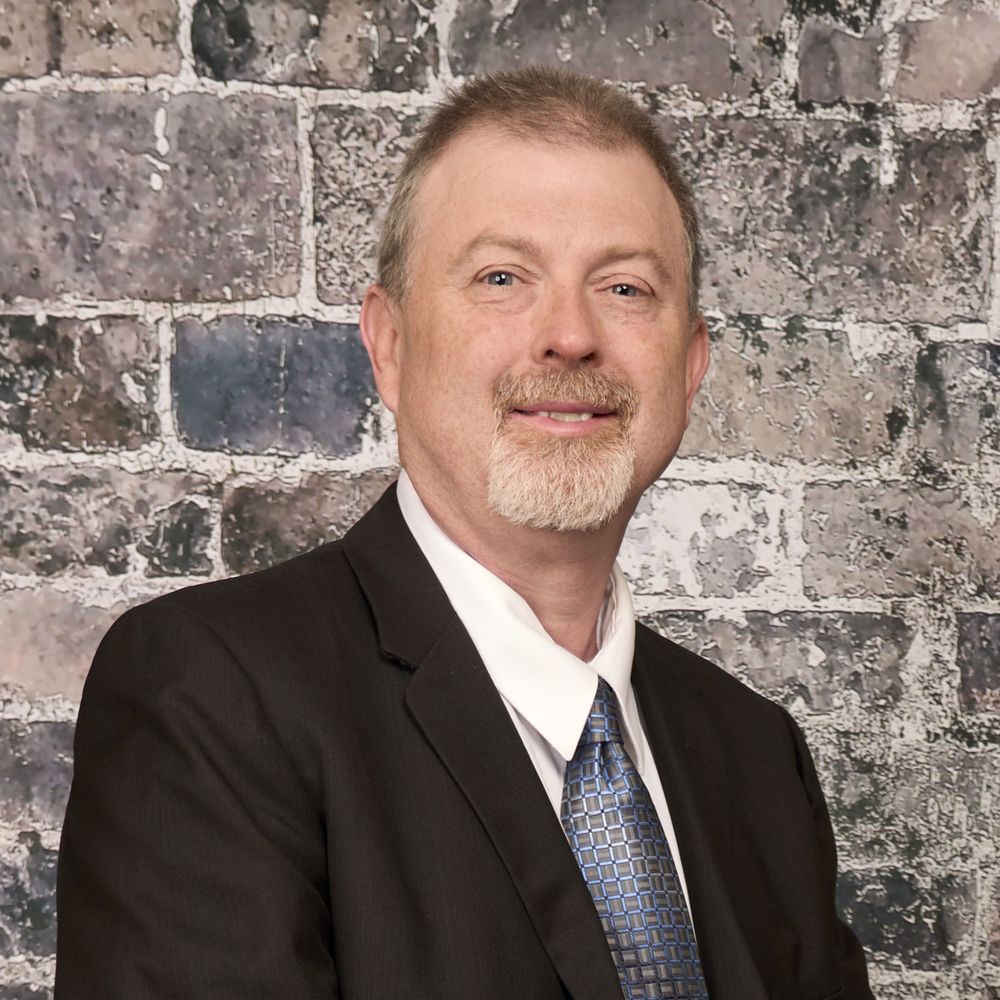 Jason Morris
Sound Tech / Bus Driver
Jason is the latest addition to Common Bond, coming to us in January of 2022. Prior to that, Jason was the tenor with the West Virginia Couriers, a group started in 1978 by Jason's father, Michael Morris. Jason had the pleasure of singing on stage with his father for over 30 years!
Jason serves in many capacities with Common Bond, including, but not limited to driving bus, sound engineer, bus mechanic, construction worker, cook, and, "resident roadie"! In the short time that Jason has been with the group, he has made himself an invaluable addition to the mix!
A little history...
While the Common Bond Quartet has always recognized that they would not be the group they are today without the help and support of their families and so many others who have been instrumental in their development as individuals and musicians. Immediately prior to their coming together in 2009, original members Kevin Willis and Rick Melton had been a part of the group 'One Bond'—which had been both a trio and quartet formed at the First Church of God in Mt. Sterling, KY. Bryan Stevenson and Mike Bradshaw had formerly been members of the quartet: 'Commissioned' that was a quartet formed in the First Church of God of neighboring Winchester, KY. In the fall of 2008, both quartets found themselves in a position of being short two members (due to changes in jobs or family responsibilities of their respective members) and each group was considering disbanding entirely. However, several of the members felt that God had not released them from the call to minister through music.

In early 2009, the four men met together to discuss merging; and in a very short period of time they each received a conviction and assurance that God had, for years been preparing each of them, individually, to the ministry to which He was now calling them. After much prayer, and through some unusual events which could only have been attributed to God's handiwork, the men came to know that the Lord had brought them together to sing together, minister to others and ultimately bring glory to Him through their partnership. And so, Common Bond Quartet was created.
The four continued to sing together until the departure of Kevin Willis (tenor) in the summer of 2017. In 2018, Lee McCarren (tenor) and, Karen Melton (alto) joined the group. At the end of 2018, Bryan Stevenson (bass) resigned from the group and was replaced in early 2019 by Rick Towe. In the Spring of 2019, Mike Bradshaw (baritone) resigned due to health concerns, and a desire to spend more time with his family. Bill Petrea (baritone) joined the group in May of 2019. Unfortunately, again, due to health concerns, Bill was unable to continue to travel with the group, so the group brought on their current Baritone, Bob Melford. 
As every group was affected by COVID, our tenor, Lee McCarren, being an asthmatic, found it difficult to quickly 'bouce back' from COVID.  Additionally, as we came out of the COVID years, our travel schedule continued to increase. As Lee was the only one who had not yet retired and with his increased health concerns, it became impossible for him to continue to work and travel with the group. In an "only God can do it way", Jason Morris (formerly with the West Virginia Couriers) became available to fill in for Lee just when our travel schedule really took take off! Unfortunately, at the end of 2023, Jason decided to come off the road.  While we were saddened by his departure, we were thrilled to be able to offer the position to original group member, Kevin Willis. We are excited to have him rejoin the group and again travel with Common Bond.